Body of woman, 56, who collapsed and died in her home is gnawed and eaten by her own CATS on her kitchen floor
Body of Janet Veal found at her isolated home in Ringwood, Hampshire

Neighbours raised the alarm after she had not been seen for some time

Home contained a number of dead animals but others had survived

Parts of Mrs Veal's body had been eaten away by her own animals
By Steve Robson
PUBLISHED: 11:18 GMT, 13 August 2013 | UPDATED: 14:33 GMT, 13 August 2013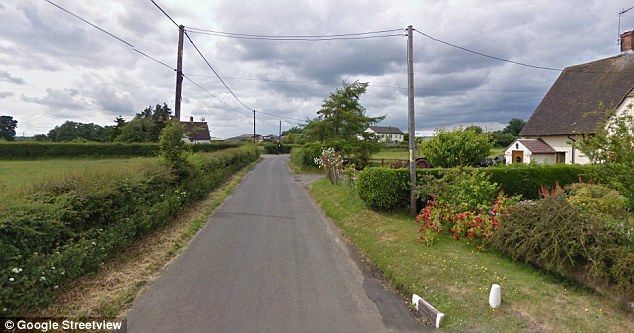 Isolated: Mrs Veal's body was found at her home at the end of a farm track off Crow Arch Lane in Ringwood, Hampshire

The body of an animal lover was gnawed and eaten by her own cats after she died at home alone, a court heard.
The decomposing corpse of Janet Veal, 56, was discovered on the kitchen floor of her isolated house in Ringwood, Hampshire, on April 4.
Neighbours had raised the alarm having not seen her for some time and noticing that her letterbox was overflowing, Southampton Coroner's Court was told.
Inside they found 'a distressing scene'. There were a number of dead animals - including a cat and a dog - in the kitchen and living room, but others had survived.
It is believed the hungry animals had begun to eat their owner after being left without food for months.
PC Dave Ivey said the house had clearly not been aired for numerous weeks and he could not see the floor for all the rubbish.
The court heard that Mrs Veal was something of a recluse and had become estranged from her husband.
Recording a death from natural causes, coroner Keith Wiseman said: 'These animals had been, the officer thought, confined in these two rooms downstairs for what may well have been a period of many weeks, stretching quite possibly into several months.'
...more at link
http://www.dailymail.co.uk/news/article ... -died.html