Sabato's Crystal Ball
Hanging Tough....
Why we've made only minor changes to our Electoral College ratings since March
Larry J. Sabato, Director, UVA Center for Politics August 4th, 2016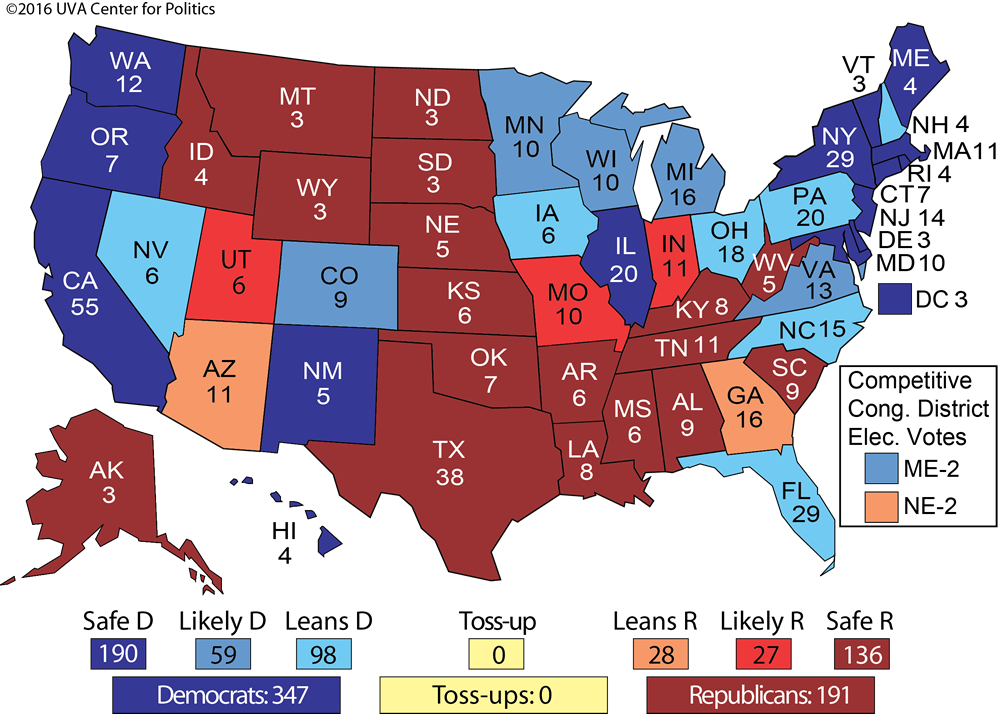 UPDATE 17th August:
Dem 348, Toss-up 0, Rep 190
....more at link
http://www.centerforpolitics.org/crysta ... ing-tough/
I HOPE Larry is talking out his ass..... but he does seem to be one of the more rational "TV bobble heads"
PRODUCE YOUR OWN MAP
INTERACTIVE 2016 Presidential Election Map
http://www.270towin.com/
It will take 270 electoral votes to win the 2016 presidential election. Click states on this interactive map to create your own 2016 election forecast. Create a specific match-up by clicking the party and/or names near the electoral vote counter. Use Map Options to set the number of available ratings (colors) in your map. Use the buttons below the map to share your forecast or embed it into a web page.
LOVE to see what people predict (guess) as the result.
I certainly hope it's a different outcome to that predicted by Larry Sabato