From CTH......
The Curious Case of Philando Castile – Falcon Heights, MN Police Shooting…
Posted on July 8, 2016 by sundance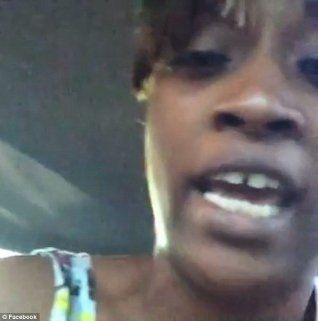 By now everyone is aware of the officer involved shooting of Philando Castile that became a viral BLM activist case as a direct result of his girlfriend, Diamond Reynolds (aka Lavish Reynolds) live-streaming the aftermath from their vehicle.
During the uploaded video narration Ms. Reynolds stated the police officer pulled them over for a broken tail light.
There are several aspects of the narrative as told that didn't pass the sniff test, however, something about the "tail light" just didn't seem to make sense. Especially when you consider it was daylight when they were pulled over; and where –in the aftermath media video– it can be noted the tail lights were operable.
Upon further evaluation of the entire set of circumstances, something is missing.
Was there another reason why the police officer would pull them over?
The shooting took place, late afternoon/early evening Wednesday July 6th. [ Remember that, and stay with me ].
The people at GotNews chased down the social media profiles of Diamond and Philando, and unfortunately a familiar set of social behaviors surfaces.
Yes, Philando Castile was a gang member (crips), frequently picturing himself with firearms, cash, drugs and gang signs; and Ms. Diamond also has a colorfully broadcasted social presence.
...more at link
https://theconservativetreehouse.com/20 ... -shooting/