ADMIN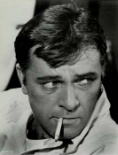 Joined: Tue Mar 27, 2012 5:30 pm
Posts: 55852
Location: Pomeroy's Wine Bar
.
I am NOT about to ask for donations of Money
For many, many reasons!



IMO at a forum like this, demanding a fee or even soliciting "donations" is fraught with danger.... in-so-far as it creates two classes of poster and expectations of preferential treatment. It's a daft idea.


And it changes the status of the site (at least some way) towards a business, rather than a totally amateur enterprise.
This might have ramifications in regards copyrighted material posted, perhaps even criminal/civil legal responsibilities for people with a FINANCIAL interest in the place.

The costs of running a forum is not huge... I can handle it!
What I AM asking people to "Donate" is a little of their time... to read... to get some idea of all that is here... and to post.


I measure the success here by how active the place is.

As the name of the place states... the place is about RANDOM TOPICS... some serious "True Crime" stuff.. but also more social, fun, human interest type stuff. Not everybody will be drawn to every aspect.. but I do hope EVERYBODY can find some small area worth posting in.
Unlike some Forum Owners.....

I do appreciate the time and effort that members put in to make the place active, fun and informative.

Thank you for any such DONATIONS of time and effort




_________________
Do not go gentle into that good night.
___________
Rage, rage against the dying of the light