Man accused of killing Charlotte protester confessed, prosecutor says
By Mark Price
September 26, 2016 1:55 PM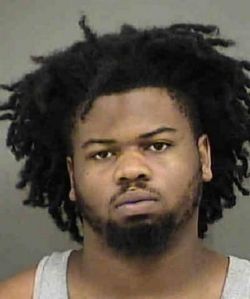 Rayquan Borum, the man charged with murder in a Wednesday night shooting during uptown protests over the police killing of Keith Scott, confessed to the shooting, a prosecutor said in court Monday.
Borum is charged in the death of 26-year-old Justin Carr, who was fatally shot during protests in uptown on Wednesday night.
Police said they found Carr with a gunshot wound in the 100 block of East Trade Street at about 8:30 p.m. Wednesday.
Carr was shot in the head, Observer news partner WBTV reported, citing a police report.
Charlotte-Mecklenburg police on Friday arrested Borum, 21, of Charlotte on charges of first-degree murder, possession of a firearm by a felon and being a fugitive from another state.
...more at link
http://www.charlotteobserver.com/news/s ... 37666.html