Baltimore County police shot Korryn Gaines — and a 5-year-old was caught in the crossfire
Updated by German Lopez on August 2, 2016, 4:45 p.m. ET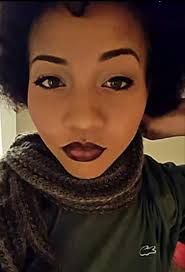 It began with police issuing an arrest warrant for traffic violations. But by the time it was over, after an hours-long standoff, Korryn Gaines was dead and a 5-year-old boy was shot, sustaining non-life-threatening injuries.
It's not exactly clear what happened during that hours-long standoff. Police have not said, for one, whether it was Gaines — a 23-year-old black woman who was allegedly carrying a shotgun — or the officers who shot the 5-year-old during a shootout. It's also not clear if there is any video of the events as they unfolded.
But news of the shooting has already quickly led to outrage, particularly from the Black Lives Matter movement and other activists who fight racial disparities in the criminal justice system. To many critics, it is just another example of an issue that quickly rose to the national spotlight after the police shooting of Michael Brown in Ferguson, Missouri, in August 2014.
Three officers were serving an arrest warrant on Gaines — over traffic violations — at around 9:20 am Monday morning at an apartment in Randallstown, Maryland, according to Baltimore County police.
Police said Gaines barricaded herself with a shotgun at an apartment. For hours, police said they tried to talk her down. But, they said, Gaines repeatedly threatened the police and aimed her gun at them. At around 3 pm, she allegedly said, "If you don't leave, I'm going to kill you."
An officer fired his weapon once, according to police. Gaines returned fire. Police then opened fire. By the time it was over, Gaines was dead and the 5-year-old boy, whom an uncle identified as Gaines's son to the Baltimore Sun, was injured.
....more at link
http://www.vox.com/2016/8/2/12351500/ko ... ting-video