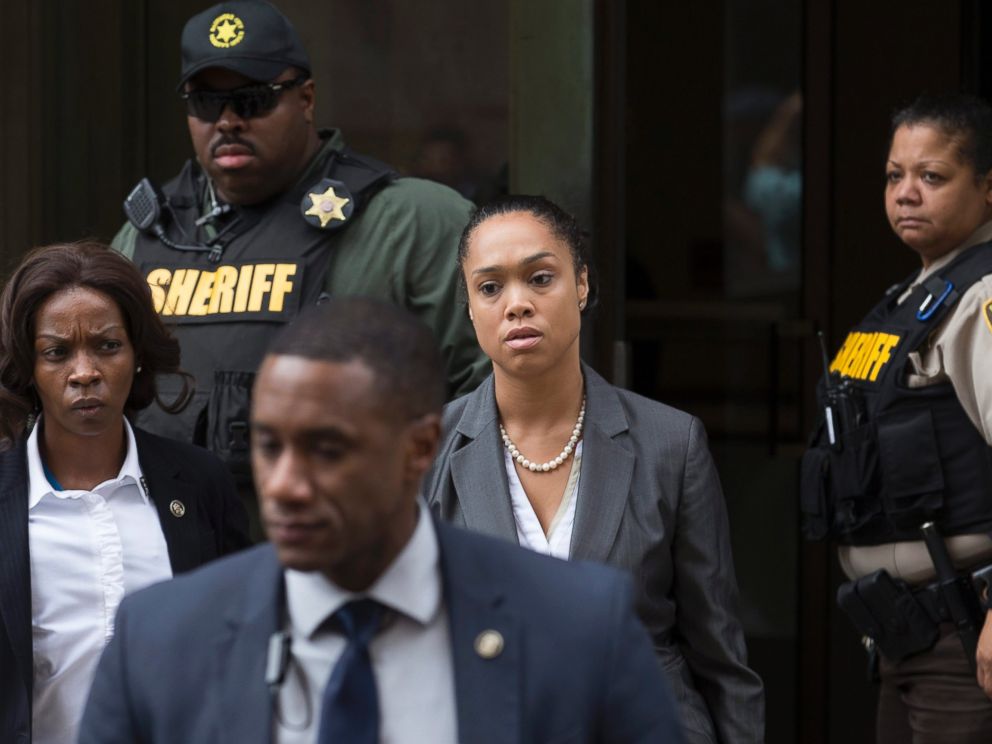 What a nice photo.
Quote:
The state's attorney, Marilyn Mosby, heaved a sigh and walked out, her head
down, escorted by her security guard. The two prosecutors who tried the case, Jan
Bledsoe and Michael Schatzow, followed, purselipped
and looking glum.

For Ms. Mosby, the not guilty verdicts raise an obvious and painful question:
Can she go forward with the rest of the prosecutions? Four more trials — including a
retrial of Officer William G. Porter, whose first trial ended with a hung jury in
December — remain. (Officer Nero was acquitted of four charges last month.)
Several lawyers who attended the trial said Ms. Mosby must now rethink her
strategy.

"If she abandons the prosecution of the four remaining trials, the only
interpretation of that is that she has been defeated — certainly that does not bode
well politically for her," said Warren Alperstein, a lawyer who represents police
officers, though not those charged in the Gray cases. "On the other hand, how do far
do you take this when you are 0 for three?"

Warren Brown, a defense lawyer in Baltimore, said that "this was the state's
Waterloo."
Nice read as well.
http://www.nytimes.com/2016/06/24/us/ve ... imore.html