Freddie Gray alleged back injury detailed in unsealed report
Justin Fenton, The Baltimore Sun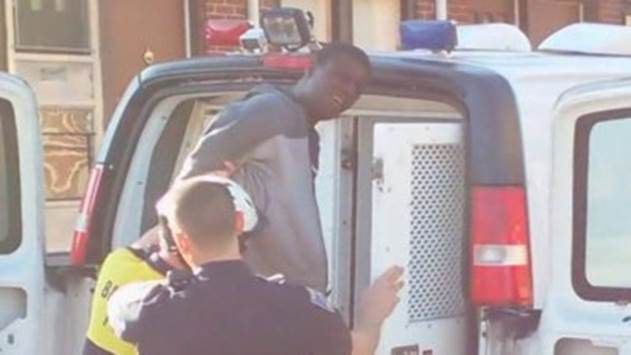 Attorneys for Officer Caesar R. Goodson Jr. have filed in court an internal police document in which officers wrote that Freddie Gray once complained of a back problem, as part of the defense's effort to gain access to Gray's medical records.
The document had been previously sealed, after Judge Barry Williams ruled that prosecutors failed to disclose it to defense attorneys for Officer William G. Porter until his trial was underway last month. Porter's case ended in a mistrial when jurors failed to reach a verdict.
Goodson's attorneys had asked that their filing including the document be sealed, but Williams denied the request.
The medical examiner who performed Gray's autopsy after his death in police custody has testified that she found no evidence of a previous back or neck injury. The attorney for Gray's family also said Gray didn't have a previous injury and called the claim a red herring.
In the document dated May 1, Western District Sgt. John Herzog said that Gray was in his office on March 31 and had "provided us with valuable intelligence regarding a robbery crew" operating in the area of North and Pennsylvania avenues.
Herzog said Gray was sitting awkwardly, and he asked him what was wrong. Herzog said he and another officer in the office, Sgt. Scott Mileto, recalled that Gray "stated something to the effect of 'I hurt my back' or 'I have a bad back.'"
Goodson's trial on charges that include second-degree murder begins Jan. 11, with pretrial motions to be heard Wednesday. His attorneys argue in court filings that they should be allowed to access any medical records for Gray that may exist at three area hospitals.
...more at link
http://www.baltimoresun.com/news/maryla ... story.html