Police detective says misleading narrative presented to grand jury in Freddie Gray case, records show
Justin Fenton, The Baltimore Sun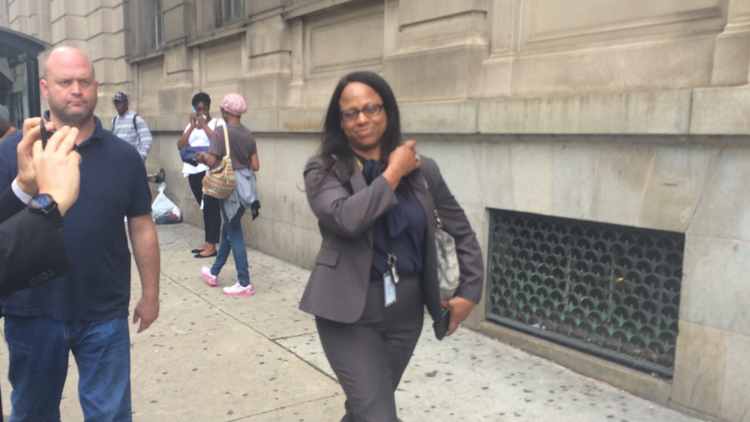 Det. Dawnyell Taylor, an investigator with the Baltimore Police Department, after she testified at the trial of Officer Caesar
Goodson Jr. (Justin Fenton)
The lead Baltimore police detective in the Freddie Gray investigation said she reluctantly read to grand jurors a summary of evidence provided by prosecutors that she believed was misleading, according to police records reviewed by The Baltimore Sun.
Hours later, the grand jurors issued criminal indictments against six police officers in the arrest and death of Gray.
Detective Dawnyell Taylor said in a daily log of case notes on the investigation that a prosecutor handed her a four-page, typed narrative at the courthouse just before she appeared before the grand jury.
"As I read over the narrative it had several things that I found to be inconsistent with our investigation," Taylor wrote, adding: "I thought the statements in the narrative were misquoted."
But, she wrote, she was "conflicted" about challenging the state's attorney on the narrative in the courtroom. "With great conflict I was sworn in and read the narrative provided," she said in her notes.
When the jurors asked questions, including whether Gray's arrest was legal, Taylor wrote that prosecutors intervened before she could give an answer that would conflict with their assessment.
The claims in her account underscore a rift between prosecutors and police that began in the spring of last year, when the two agencies worked together on parallel tracks to investigate Gray's death.
...more at link
http://www.baltimoresun.com/news/maryla ... story.html