ADMIN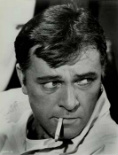 Joined: Tue Mar 27, 2012 5:30 pm
Posts: 54962
Location: Pomeroy's Wine Bar
Mrs God@MrsGodTweets
Lovely to have so many followers! My son's only got twelve and between you and me one of those is a bit dodgy.

Just caught Him looking at Wikipedia again. All-knowing, my arse.

Been waiting for Him outside this restaurant for two hours now! Omnipresent, my arse . .
_________________
Do not go gentle into that good night.
___________
Rage, rage against the dying of the light