Pig dollar payment for police fine
MATT CAMPBELL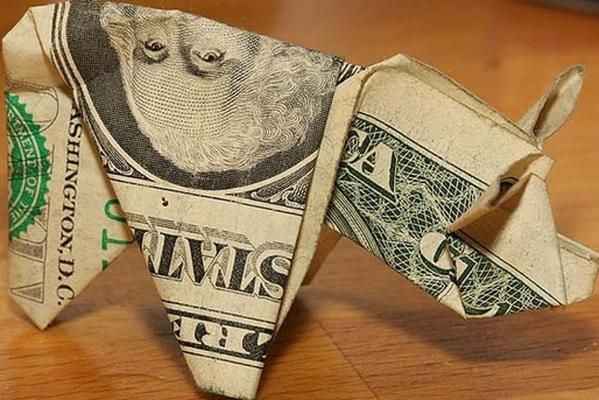 Straight out of the "Only in America" files comes news of a man who paid a US$137 fine for a red light violation by folding up US$1 notes in the shape of pigs and handing them over in a Dunkin' Donuts box.
The anonymous man - known only by his YouTube username Bacon Moose - posted a video of the moment he handed over his fine payment to a disbelieving municipal court officer.
The employee asks the man to unfold all of the pigs, despite protests that the origami pigs were legal tender. The employee agrees it is legal tender "but the way that you have it folded, I'm not going to sit here and unfold all of that".
The man says he paid in cash because he refused to pay the five per cent charge for a credit card transaction.
After further discussion including the question "Why would you take the time to fold all of these up?", it dawns on the court employee that the money is folded into pigs, and just how the payment has been presented.
"Little piggies in a donut box! I got it, I got it!"
The YouTube video has received almost one million hits in a little more than a week.
"I got this ticket in a town where the cops (and absurd red light cameras) are pretty much a money trap and that's it. I decided to pay in an appropriate manner - 137 origami pig $1 bills, put in a pair of dozen Dunkin' Donuts boxes," the description says.
http://www.akl.stuff.co.nz/motoring/771 ... olice-fine