For sale: Men
Dating site sets up shop where women browse for fellas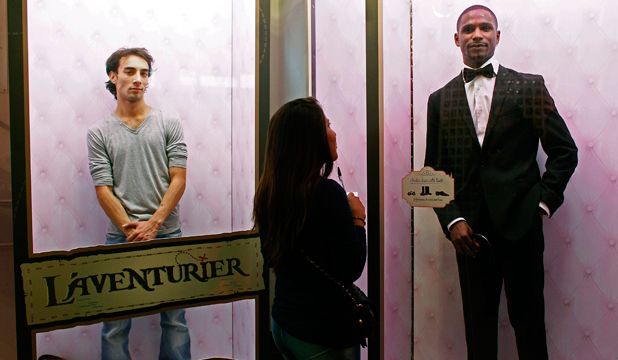 MEN pose in a shop window, but they aren't modelling clothes; they're offering themselves up to passing women looking for a date.
French dating site Adopte-un-mec (Adopt-a-guy) has opened a new store in Paris where women can browse the aisles and shop for the man of their dreams.
Single men stand in life-sized boxes looking like human Ken dolls as girls decide which bloke they want to go on a date with.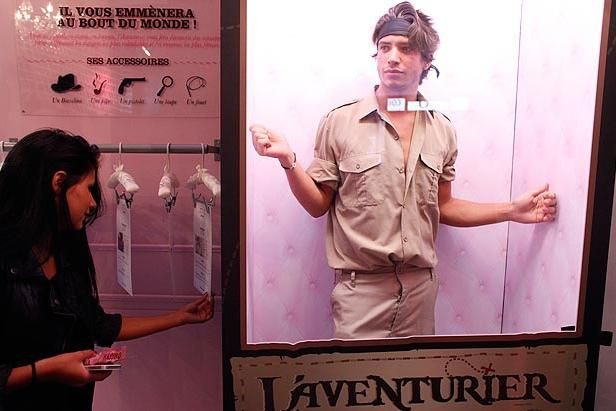 Next, it's time for the girls to browse hundreds of dating profiles on the rails of the store before they put in their order and ask a man out.
One passer-by said she thought the store was a brilliant idea because it means women won't have to wait to be chatted up, putting the power back into their hands.
Blonde Amandine Camporro said: "I think it's great. It's different. For once we have a choice and we don't have to put up with the trials and tribulations of seduction so it's a really great idea."
Plus she thinks the set-up shows the men have that highly-coverted sense of humour.
....more at link
http://www.thesun.co.uk/sol/homepage/ne ... z26rP525C8