The New Full-Frontal: Has Pubic Hair in America Gone Extinct?
By Ashley Fetters
Dec 13 2011, 8:56 AM ET
Carrie Bradshaw, Hugh Hefner, and Barbie have all helped construct a new generation's ideal woman, who is athletic, alluring, ... and waxed.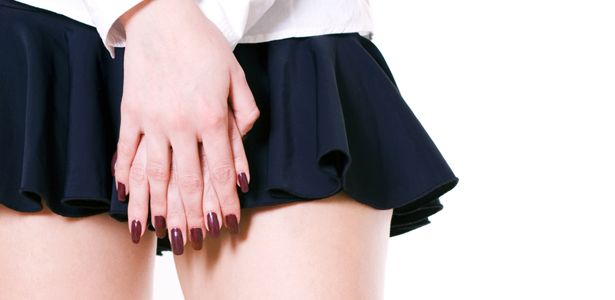 Meet Sophia Pinto: the 21st century's standard-issue, all-American perfect 10.
The 5-foot-5 Minnesota native -- a sly, funny, 22-year-old natural blonde who spends every summer bikini-clad on the shores of Lake Minnetonka -- works out five days a week. Her slim waist and megawatt smile hearken back to the polyvinyl glamour of the original Barbie doll.
In fact, if Mattel were to redesign Barbie based on the new millennium's ideal woman, she would likely resemble Pinto. Healthy, athletic, alluring, and smart (Pinto will graduate early this month from Northwestern University), she's both a role model and a sex symbol.
And if you were to undress Pinto, you'd find she embodies yet another trademark characteristic of the plastic glamour girl-turned-careerwoman: Like Barbie, Pinto has no pubic hair.
Every four to five weeks, the East Asian Studies major undergoes a cosmetic procedure known as a Brazilian wax. An esthetician pours wax heated to 140° F (roughly the temperature of a steak fresh off the grill) onto her labia and spreads it like butter on bread. Half a minute later, she swiftly peels away the hardened wax -- and with it, a full crop of pubic hair, freshly ripped from the follicles.
If you're squeamishly wondering how much the college senior gets paid for submitting to these weird acts of perverse, pornographic violence, brace yourself for the truly agonizing part: It's actually Pinto who shells out the cash, paying her regular waxer, Anna, more than $65 every time. But it beats the ingrown hairs and razor bumps that come from shaving, she says.
...more at link
http://www.theatlantic.com/health/archi ... ct/249798/