From CTH.....
Lightning Strikes Crane In Saudi Arabia – Giant Crane Falls On Mecca's Grand Mosque – Report: 65 Killed…
Posted on September 11, 2015 by sundance
(Newsweek)
A crane crash at the Grand Mosque in Mecca left as many as 65 dead and 80 injured on Friday, according to the Saudi Civil Defense Directorate. Strong winds caused the crash. (Picture via Twitter)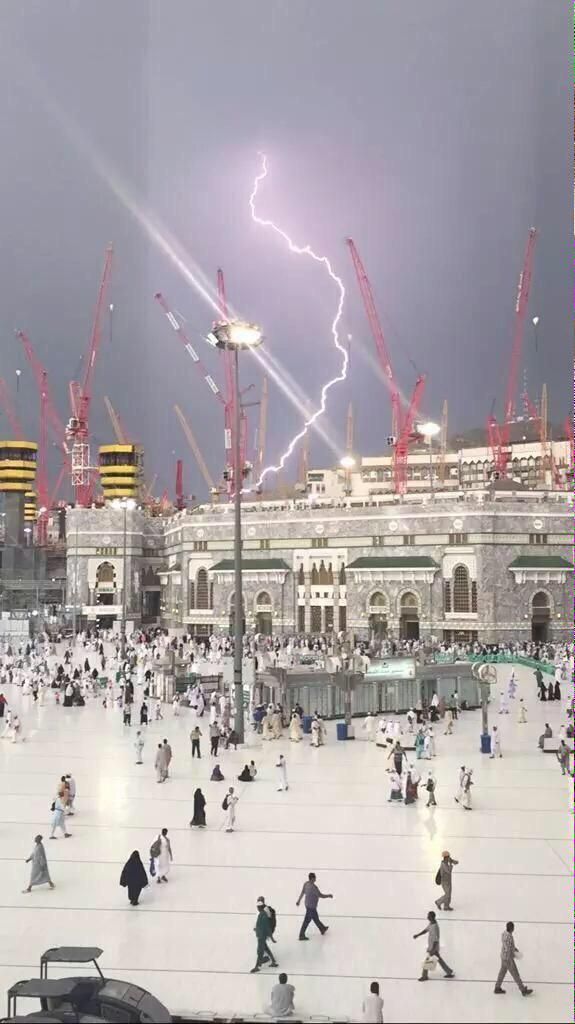 Rescue workers from the Civil Defense department and Saudi Red Crescent and Health Affairs are on the scene.
Because of Muslims' annual pilgrimage to Mecca, which can bring as many as 3 million people to the holy city around this time of year, the mosque was particularly crowded on Friday. It is unknown how many people were inside at the time of the incident. (read more)
....more at link
http://theconservativetreehouse.com/201 ... nt-1613098