Cats take over nativity scene
DEREK ROSE Last updated 15:03 23/12/2013
It's the kittivity!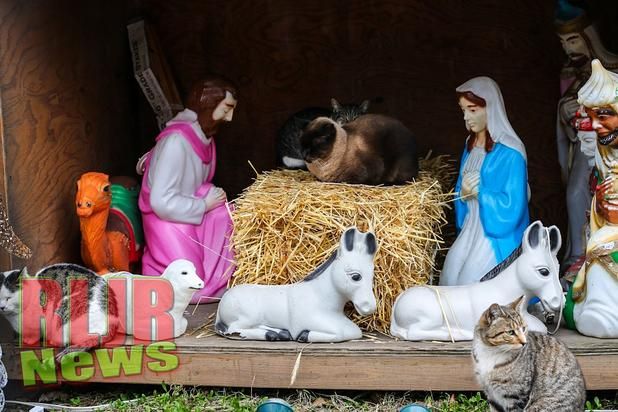 A colony of feral cats have taken over a nativity scene in Brooklyn, New York, nestling on the straw manger amid figurines depicting Joseph and Mary.
Sisters Annette and Susane Amendola have been setting up nativity scene for years in an empty lot they own in Red Hook. The cats use the creche for shelter year-round, and come along when the sisters move it from the back of their lot to the front for the Christmas season.
"People love it, but they really get a laugh out of the cats," Sue Amendola tells RJLR News.
The sisters will place an icon of the baby Jesus in the hay on Christmas Day, but expect the cats will quickly oust the little Messiah to take their rightful place atop the hay.
...more at link
http://www.stuff.co.nz/oddstuff/9548498 ... vity-scene

More pictures at RJLR
http://rljrnews.com/?p=343