Barbie doll collection reaches 'crazy obsession'
Last updated 05:00 03/09/2013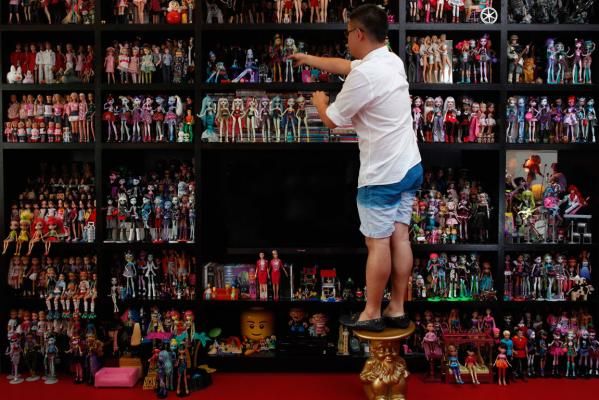 The white exterior and spartan grey staircase of Jian Yang's tidy rowhouse give no hint of the shock that lies within — a pink living room floor and his collection of more than 6000 Barbie dolls.
The 33-year-old Singaporean favours minimalist decor but the Barbies and 3000 dolls of other kinds dominate three sides of the main room and spill over to fill nine mirrored cabinets in his dressing room and the shelves of his study.
"Incongruous is kind of me," Yang told Reuters. "When you meet me outside of this, I'm not that kind of guy. I'm not what you expect from a guy that collects dolls."
Yang has a professional interest in toys and consumer trends as director of strategy at Omicom Media Group. But his Barbie collection began at age 13 when he bought the "Great Shape" model in a turquoise Spandex gym outfit and striped leg warmers.
...more at link
http://www.stuff.co.nz/world/asia/91175 ... -obsession