Incredibly weird fitness products
February 7, 2013 - 4:07PM
Simone Mitchell
dailylife.com.au
http://www.dailylife.com.au/health-and- ... 2e0da.html
*BRING BRING* "Who's there?" It's your newly toned biceps
calling. With this wonderfully inventive dumb-bell telephone,
you'll have guns like Linda Hamilton in no time. *Note, this
is only effective if you're working in a call centre in a pre-
headset era and you're taking 900 calls a day.
This is the Beamfit balance and exercise beam. For $80 you can walk in a straight line in your own home.
*Package does not include weird crouching facelift guy.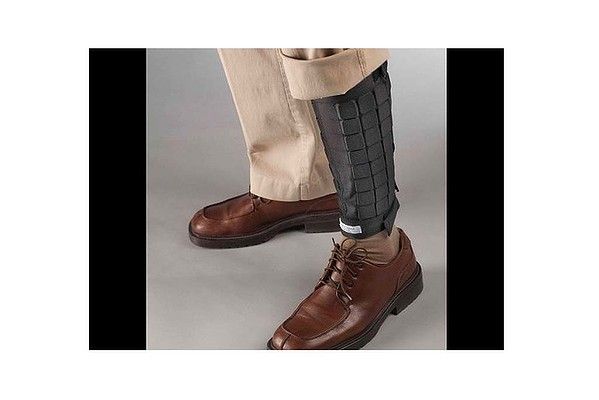 Shhhh! This guy has a secret. You think he's just walking around the office, but he's actually toning his
legs with every step, thanks to these easily concealed leg weights. What's not so secret is the fact
that he has terrible taste in shoes
Behold the "portable home gym". Don't let the fact that it makes you look like you're wrestling with a
laundry drying rack put you off.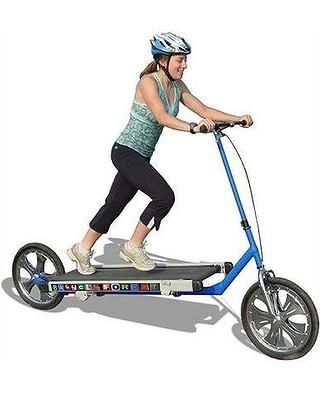 This is a treadmill bike, so you can run while getting
around outdoors. Something isn't quite stacking up here ...
But wait! There's more. You can also purchase the dog
walking side attachment.
This is the JumpSnap. It allows you to skip without using a full skipping rope. I mean, yes, you could
just skip on the spot and get the same amount of exercise, but where's the fun in that?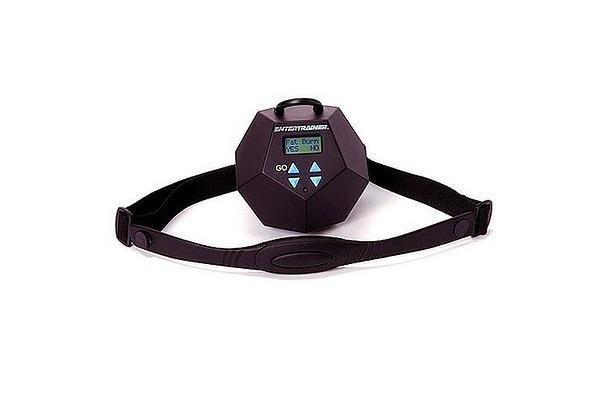 This nasty piece of work is The Entertrainer. It's a wireless heart rate device that is activated by your
TV's remote control. You strap it to yourself when you're watching television, and when your heart rate
drops to a certain level it turns the sound on the TV off. Once you've done some sit ups/danced around
the living room and increased your heart rate, it turns it back on again. In summary, this piece of
equipment is the worst housemate ever.
This is a 'feng shui' sit-up apparatus: for those who
want to feel that deep burn in a rainforest environment.
What you have right here is a pair of shoes with velcro on the base, and a velcro mat. The resistance
is meant to tone your leg muscles. If you don't have the money to purchase this genius item, you can
just go back to the worst nightclub you used to frequent when you were 18 and walk around on the
carpet. Same effect.
For rock-climbing enthusiasts who are afraid of heights.
One of life's great disappointments is that you can't ride a horse in your living room. The South Koreans
understand this, and that's why they invented the Horse Riding Fitness Ace Power, which allows you to
straddle a stool and gyrate around without having to leave the house or take off your business suit. Brilliant.