Bob Dylan Awarded Nobel Prize in Literature


By Ben Sisario, Alexandra Alter, Sewell Chan | The New York Times | October 13, 2016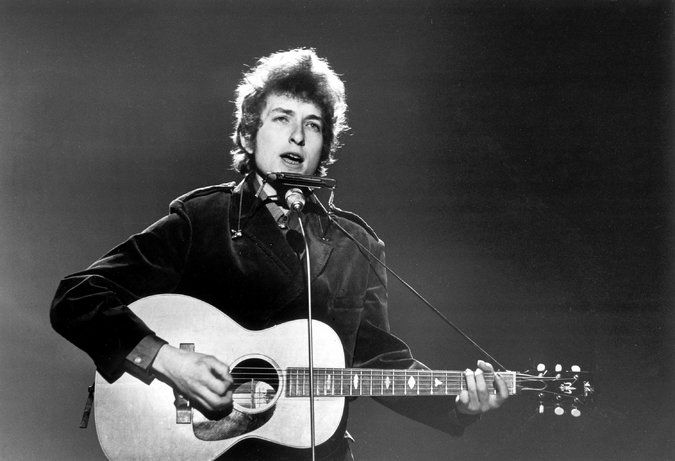 An undated photo of Bob Dylan performing on television.
CreditVal Wilmer/Redferns, via Getty Images
Half a century ago, Bob Dylan shocked the music world by plugging in an electric guitar and alienating folk purists. For decades he continued to confound expectations, selling millions of records with dense, enigmatic songwriting.
Now, Mr. Dylan, the poet laureate of the rock era, has been rewarded with the Nobel Prize in Literature, an honor that elevates him into the company of T. S. Eliot, Gabriel García Márquez, Toni Morrison and Samuel Beckett.
Mr. Dylan, 75, is the first musician to win the award, and his selection on Thursday is perhaps the most radical choice in a history stretching back to 1901. In choosing a popular musician for the literary world's highest honor, the Swedish Academy, which awards the prize, dramatically redefined the boundaries of literature, setting off a debate about whether song lyrics have the same artistic value as poetry or novels.
Some prominent writers celebrated Mr. Dylan's literary achievements, including Stephen King, Joyce Carol Oates and Salman Rushdie, who called Mr. Dylan "the brilliant inheritor of the bardic tradition," adding, "Great choice."
Continue reading the main story
But others called the academy's decision misguided and questioned whether songwriting, however brilliant, rises to the level of literature.
"Bob Dylan winning a Nobel in Literature is like Mrs Fields being awarded 3 Michelin stars," the novelist Rabih Alameddine wrote on Twitter. "This is almost as silly as Winston Churchill."
Jodi Picoult, a best-selling novelist, snarkily asked, "I'm happy for Bob Dylan, #ButDoesThisMeanICanWinAGrammy?"
Many musicians praised the choice with a kind of awe. On Twitter, Rosanne Cash, the songwriter and daughter of Johnny Cash, wrote simply: "Holy mother of god. Bob Dylan wins the Nobel Prize."
More at link:
http://www.nytimes.com/2016/10/14/arts/ ... ature.html
Also after receiving the Nobel Prize, Bob Dylan performed in Las Vegas Thursday night.
https://www.theguardian.com/music/2016/ ... akes-stage