Rik Mayall, star of The Young Ones, dies aged 56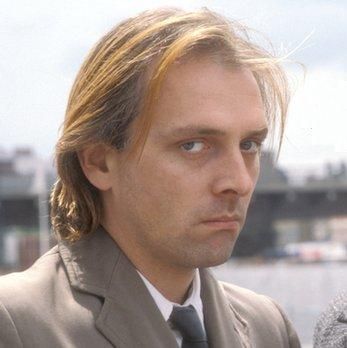 He played the obnoxious, poetry-writing anarchist Rick in The Young Ones alongside his friend Adrian Edmondson. The duo later went on to star in the sitcom Bottom.
A pioneer of the 1980s alternative comedy scene, Mayall also appeared in Blackadder and The New Statesman.
His manager Roger Davidson said: "It is a terrible shock. All we know at this stage is that Rik died at home.
"He touched many lives, and always for the better."
Edmondson added: "There were times when Rik and I were writing together when we almost died laughing.
They were some of the most carefree stupid days I ever had, and I feel privileged to have shared them with him.
"And now he's died for real. Without me. Selfish bastard."
Police said they were called to reports of a sudden death of a man in his 50s at 13:19 BST on Monday, in Barnes in south west London.
London Ambulance Service said "a man, aged in his 50s, was pronounced dead at the scene".
The Metropolitan Police said the death was not believed to be suspicious.
The actor, who was married with three children, was left seriously ill after a quad bike accident in 1998 which left him in a coma for several days.

...more at link
http://www.bbc.com/news/entertainment-arts-27770266