Buffalo wing champion Joey Chestnut devours record
From: AP
September 03, 2012 11:50AM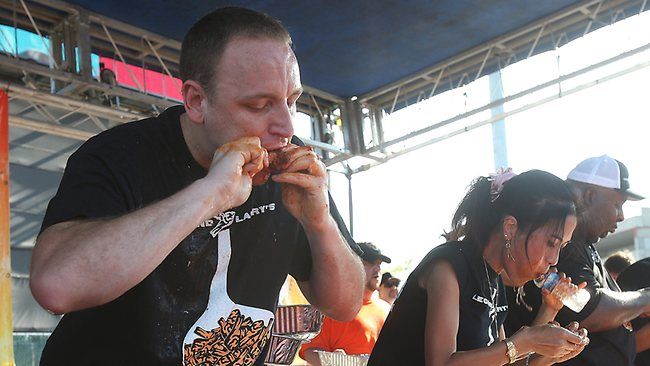 ORGANISERS of the US National Buffalo Wing Festival say competitive eater Joey Chestnut has devoured a record 191 chicken wings in 12 minutes.
Chestnut set the record during a wing-eating contest at the annual festival in Buffalo, New York. He beat the old record of 183 wings, set last year by Sonya Thomas, the Black Widow.
Earlier this year, the San Jose, California, resident won his sixth straight Fourth of July hot dog-eating contest at Coney Island with 68 dogs in 10 minutes.
The weekend wing festival in Buffalo also included servings of 100 different styles of wings and live music.
link to article
http://www.theaustralian.com.au/news/wo ... 6463853769