ADMIN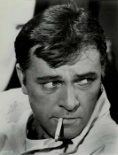 Joined: Tue Mar 27, 2012 4:30 pm
Posts: 46515
Location: Pomeroy's Wine Bar
Yeah, Daisy..... if you are gonna stay in St Louis... you need fences to keep the cattle out... and guns with tranquilizer darts as a minimum!!

You could always provide Safari Park car parking... or take tour parties on Night Safaris?
_________________
Do not go gentle into that good night.
___________
Rage, rage against the dying of the light