Accused cop Van Dyke opened fire as teen walked away: prosecutors


Cop fired 16 times, was reloading when officer told him to stop: prosecutors

By Jason Meisner, Jeremy Gorner, Steve Schmadeke | Chicago Tribune | November 24, 2015, 1:44PM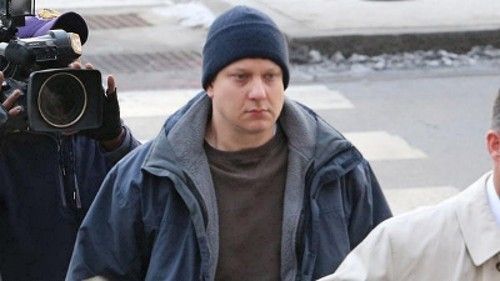 Chicago police Officer Jason Van Dyke arrives at the Leighton Criminal Court
Building in Chicago on Nov. 24, 2015, to face charges in the shooting death
of 17-year-old Laquan McDonald.
Cook County prosecutors said in court Tuesday that a Chicago police officer charged with first-degree murder opened fire six seconds after exiting his squad car as 17-year-old Laquan McDonald was walking away from him.
Officer Jason Van Dyke fired 16 rounds at McDonald in about 14 seconds and was reloading when another officer told him to hold his fire, prosecutors said during bond court.
Judge Donald Panarese Jr. ordered Van Dyke held without bail until the judge can personally view on Monday a police dash-cam video of the shooting from October 2014.
"I believe it's pertinent for a bond hearing," Panarese said of the video. "I'm sorry, but I'm holding you no bail until Monday."
Clad in a brown sweatshirt, a white shirt and blue jeans, Van Dyke showed no emotion as he was led from the courtroom in custody.
State's Attorney Anita Alvarez said Tuesday that several civilians witnessed the shooting. One motorist told authorities he never saw McDonald lunge at any officers or do anything else threatening before he was shot. McDonald also made no threatening motions afterward while on the ground, Alvarez said the motorist told authorities.
"The officer's actions were not justified and were not a proper use of deadly force," the prosecutor said.
[...]
Van Dyke is charged with first-degree murder in the fatal shooting of McDonald "without legal justification and with the intent to kill or do great bodily harm," according to the one-page criminal complaint filed against him.
In-depth coverage:
http://www.chicagotribune.com/news/local/breaking/ct-chicago-cop-shooting-video-laquan-mcdonald-charges-20151124-story.html