Authorities charge 27-year-old with capital murder in Jessica Chambers case
By Ron Maxey of The Commercial Appeal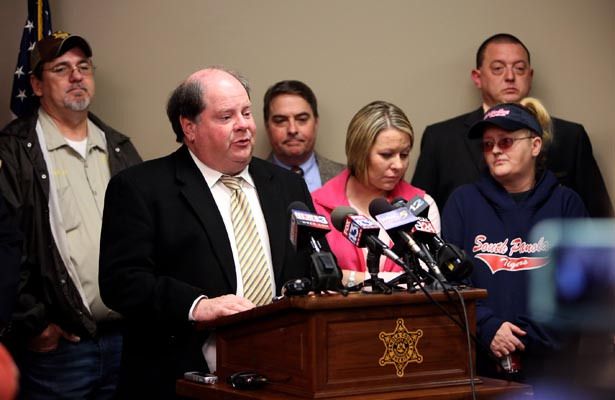 BATESVILLE, Miss. --
Quinton Verdell Tellis, a 27-year-old habitual criminal who sits in a Louisiana jail for crimes there, has been charged with capital murder for the 2014 burning death of 19-year-old Jessica Chambers.
An army of local, state and federal investigators, led by District Attorney John Champion, announced the indictment charging Tellis on Wednesday at the Panola County Sheriff's Department. Champion said Louisiana will finish with its cases against Tellis before he returns to Mississippi, which "won't be anytime soon."
The indictment, returned during a specially empaneled grand jury that met Monday and Tuesday in Batesville, closes a 14-month investigation that involved checking more than 20,000 phone numbers and interviewing more than 150 people. Champion said he's confident Tellis, who grew up in Courtland and knew Chambers, acted alone. He doesn't expect additional arrests.
Specifically, the indictment charges Tellis with murdering Chambers while in the commission of another crime, third-degree arson. Because of previous charges against him, the indictment also charges him as a habitual offender.
Champion said the decision would be made "down the road" on whether to seek the death penalty, once Tellis is back in Mississippi and the family is consulted.
...more at link
http://www.commercialappeal.com/news/su ... 50251.html