Vote for Meow: Cat running for mayor in Mexico is a huge hit
From AP
Last Updated: 6:03 PM, June 15, 2013
Posted: 5:50 PM, June 15, 2013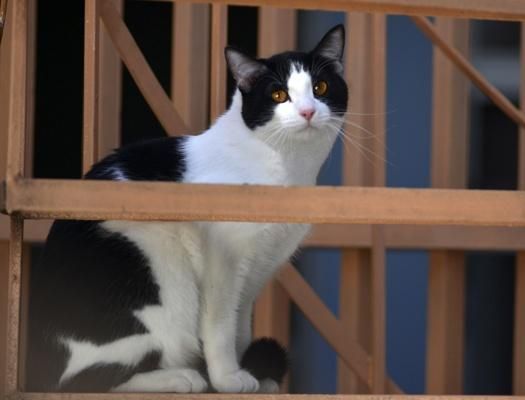 THE PURRRFECT CANDIDATE:
Mayoral candidate Morris the Cat sits on a ladder in his home in Xalapa, Veracruz. Morris is running in the July elections with the slogan "Tired of voting for rats?"
MEXICO CITY
— This mayoral hopeful in Mexico promises to eat, sleep most of the day and donate his leftover litter to fill potholes.
Morris, a black-and-white kitten with orange eyes, is running for mayor of Xalapa in eastern Mexico with the campaign slogan "Tired of Voting for Rats? Vote for a Cat." And he is attracting tens of thousands of politician-weary, two-legged supporters on social media.
"He sleeps almost all day and does nothing, and that fits the profile of a politician," said 35-year-old office worker Sergio Camacho, who adopted the 10-month-old feline last year.
Put forth as candidate by Camacho and a group of friends after they became disillusioned with the empty promises of politicians, Morris' candidacy has resonated across Mexico, where citizens frustrated with human candidates are nominating their pets and farm animals to run in July 7 elections being held in 14 states.
Also running for mayor are "Chon the Donkey" in the border city of Ciudad Juarez, "Tina the Chicken" in Tepic, the capital of the Pacific coast state of Nayarit, "Maya the Cat" in the city of Puebla and "Tintan the Dog" in Oaxaca City, though their campaigns are not as well organized as that of Morris.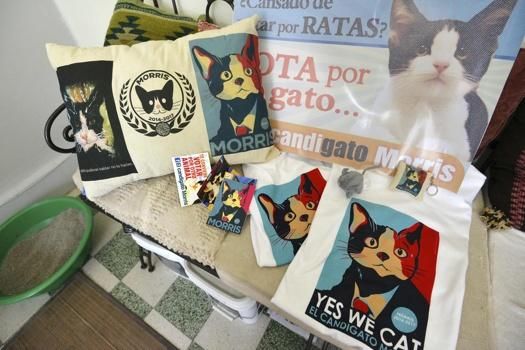 ...more at link
http://www.nypost.com/p/news/internatio ... zvSo77uPIM