My last eagle post until next year. The eaglets are almost 3 mos old.

The eaglet that hatched on Valentine's Day fledged on Mother's Day. The other eaglet fledged yesterday. They are continuing to stay by the nest. Today, one is "wing-er-sizing" on a branch - the other seems content on watching or sleeping.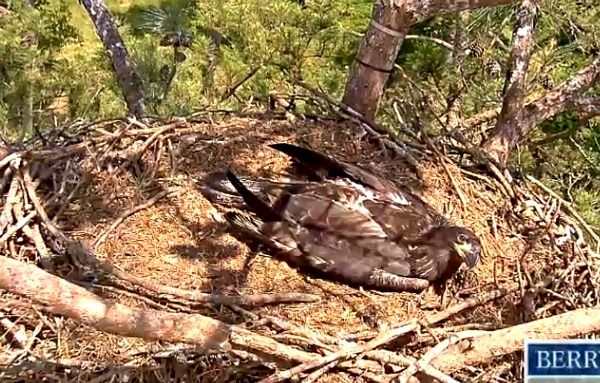 The fledgling:
https://www.youtube.com/watch?v=HZKnFA7In5g
The flying is awkward but they are learning.
For the first five years they gradually change; the beak turns from black to yellow, the eyes from brown to pale yellow, body feathers from mottled to dark brown, and head and tail feathers from mottled to solid white.