Toe-tally mad! Vets operate on sick dog and find 43 SOCKS in its stomach
Great Dane was rushed to hospital suffering from retching and vomiting

X-rays revealed a large quantity of foreign material in the dog's stomach

Surgeons operated and removed 43 socks from inside the dog

Dog was free to return to his family in Portland a day after the surgery

Hospital says it is one of the strangest cases they have seen in their history
By Jennifer Newton for MailOnline
Published: 10:05 GMT, 4 September 2014 | Updated: 11:14 GMT, 4 September 2014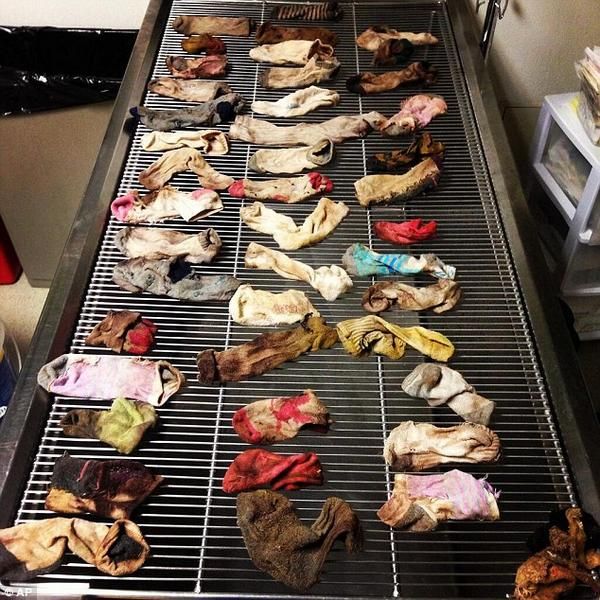 Vets who operated on a dog who was rushed to hospital after becoming sick were shocked to find he had swallowed 43 socks.
The three-year-old Great Dane, was rushed to the DoveLewis Emergency Animal Hospital in Portland, Oregon, after his owners became concerned when he began to retch and vomit.
But when vets operated on pet they found the reason he was unwell was because he had ate the garments, solving the mystery of why the family's socks kept going missing.
... more at link
http://www.dailymail.co.uk/news/article ... mailonline