Kitty falls 11 stories from Mendenhall Tower window
Lucky feline Wasabi survived plunge, but needed surgery
Posted: September 5, 2013 - 10:41pm | Updated: September 6, 2013 - 12:10am
By JENNIFER CANFIELD
JUNEAU EMPIRE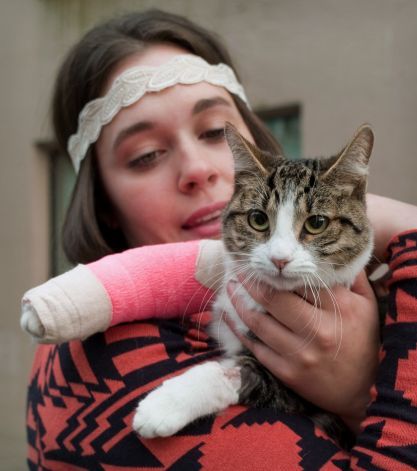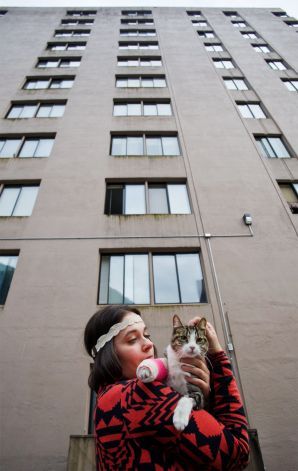 Stephanie Gustafson was relaxing at home Monday evening when curiosity got the best her two-year-old cat Wasabi.
"It was about 11 p.m. She was chasing a mosquito around the house," Gustafson said. "Normally I keep the windows closed because she's so curious, but this time it was open just enough."
The mosquito escaped through the window of Gustafson's 11th floor apartment at the Mendenhall Tower in downtown Juneau; Wasabi, a mere slip of a cat, went after it.
Gustafson said she "freaked out". Her mother watched as the cat fell to the ground.
...more at link
http://juneauempire.com/local/2013-09-0 ... ipd-H9KY2x