Man mistakes hot iron for phone
Last updated 17:37 13/12/2012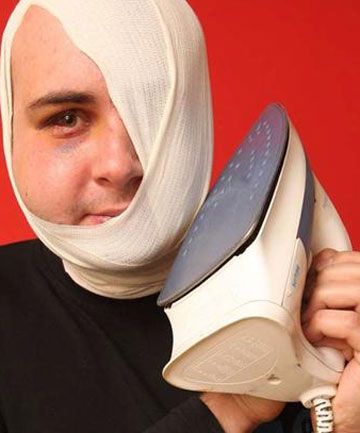 A Polish man has gone to extreme lengths to get out of doing the ironing by burning the entire side of his face after mistaking the iron for a telephone.
Tomasz Paczkowski may now have an excuse for life when his wife next asks him to help out with the chores, proving to be more of a hindrance than a help.
Polish newspaper Fakt has reported Paczkowski was now swathed in bandages, but appeared to be in good spirits.
"My wife had gone to work," the 32-year old told the Polish newspaper Fakt.
"After breakfast I started to work. I turned on the boxing channel on the TV, opened a beer and started ironing.
"I was really getting involved in the boxing and was not really thinking about what I was doing.
"Suddenly the phone rang and I mucked things up.
"Instead of grabbing the receiver I picked up the iron and put it to my ear."
Paczkowski said it did not take long to realise his mistake.
Despite firing the hospital pass of chores straight back to his wife, the dutiful husband said he would continue to help with the ironing.
http://www.stuff.co.nz/oddstuff/8076807 ... for-phone/