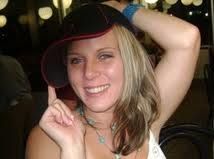 Woman still believes daughter's death wasn't suicide

Investigators say 2009 shooting death was suicide; mother cites inconsistencies
Published On: Apr 15 2013 03:21:30 PM EDT
JACKSONVILLE, Fla. -
Angel King says her daughter's smile said it all about what kind of person she was. But it's just a memory. And the St. Johns County mother is seeking justice.
"She was a very kind-hearted person; very spiritual, very loving," King said.
Natasha Boykin was found dead -- shot in the chest -- in 2009 in her boyfriend's Jacksonville Beach home. Investigators say the 24-year-old committed suicide. But Boykin's family has never believed that. Now they're calling for police to reopen the case.
"The Medical Examiner's report right here doesn't support the crime scene photographs right here," King said. "The crime scene photographs indicate there was definitely a struggle, there was a fight."
Over the years, Boykin's mother has hired multiple experts to look over the case. Their reports cite inconsistencies, things like unexplained bruises and cuts on her body, apparent gunshot residue on her boyfriend, money missing from her wallet, and evidence her body had been moved.
One private investigator, R.L. Barnes, concluded, "It is my strong and qualified opinion that there are too many unanswered questions to have ruled this death a suicide."
Police have never called Boykin's boyfriend a suspect, but they do say he's the one who found her body and he's the one who owned the gun used in the shooting.
Still, all along they've said Boykin's death was a suicide.
....more at link
http://www.news4jax.com/news/Woman-stil ... e/19715136