Disney Buys Lucasfilm; Eyes Release Of 'Star Wars: Episode 7' For 2015
Posted: 10/30/2012 4:16 pm EDT Updated: 10/30/2012 7:57 pm EDT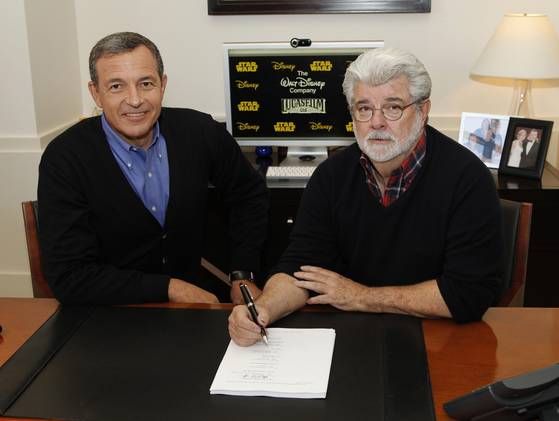 The Force is strong with this merger. Disney announced on Tuesday that it had purchased Lucasfilm for $4.05 billion in cash and stock shares. In conjunction with the news, Disney also revealed that plans for a seventh "Star Wars" film, "Star Wars: Episode VII," are in motion with eyes on theatrical release in 2015.
During a conference call announcing the merger, it was reported that Disney executives said they wanted to release an "Episode VII" and "Episode IX" as well. The films would ideally reach theaters every two or three years.
"It's now time for me to pass 'Star Wars' on to a new generation of filmmakers. I've always believed that 'Star Wars' could live beyond me, and I thought it was important to set up the transition during my lifetime," Lucas, who directed four of the six "Star Wars" films, said in a statement. "I'm confident that with Lucasfilm under the leadership of Kathleen Kennedy, and having a new home within the Disney organization, 'Star Wars' will certainly live on and flourish for many generations to come. Disney's reach and experience give Lucasfilm the opportunity to blaze new trails in film, television, interactive media, theme parks, live entertainment, and consumer products."
....more at links
http://www.huffingtonpost.com/2012/10/3 ... 45632.html
http://www.usatoday.com/story/money/bus ... m/1669739/