I came across this article about the movie... and since it is my favourite movie, decided to give it its own thread!

Note: I don't like the heading describing it as a "Michael Caine epic"... he was great in the movie, but an unknown actor at the time. The Movie's star and driving force was Stanley Baker


Zulu: is this the greatest ever British war film?Why has the Michael Caine epic depicting the Battle of Rorke's Drift gripped us for 50 years?
By Will Heaven
8:46PM GMT 22 Jan 2014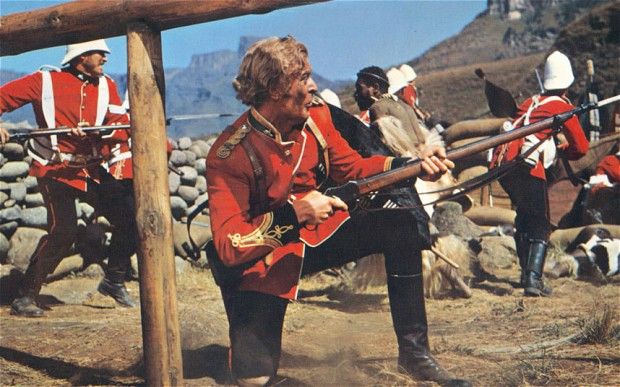 What's so great about Zulu? To answer that question properly, you need to pass this test first. 1) Do you know Men of Harlech off by heart? 2) Can you name at least half of the 11 Victoria Cross winners in the film (by their nicknames where possible) without resorting to Google? 3) Have you ever found yourself stirred to ridiculous feelings of patriotism by John Barry's magnificent film score on the morning commute?
I really hope someone else answers "yes" to all three, otherwise you can chalk me up as a lone madman.
Zulu – released 50 years ago this week – is a film about a glorious British myth. And that glorious myth goes like this: the Battle of Rorke's Drift in 1879 was the British Empire's finest hour – even finer, perhaps, than the Battle of Britain, 60 years later. Against all the odds, 150 British and colonial soldiers (about 40 of them hospital patients) fought off a fearsome army of 4,000 Zulu warriors. To the Victorians, it confirmed their every prejudice: brave British underdogs in red tunics had triumphed over terrifying African savages, whose women didn't even cover their breasts!
....more at link
http://www.telegraph.co.uk/culture/film ... -film.html