Since we have SPD's crime scene sketch (p 145) and distance table (p 147), it's just a matter of a little trigonometry to calculate the distances involved
<Snip>.....

The resulting sketch and calculation: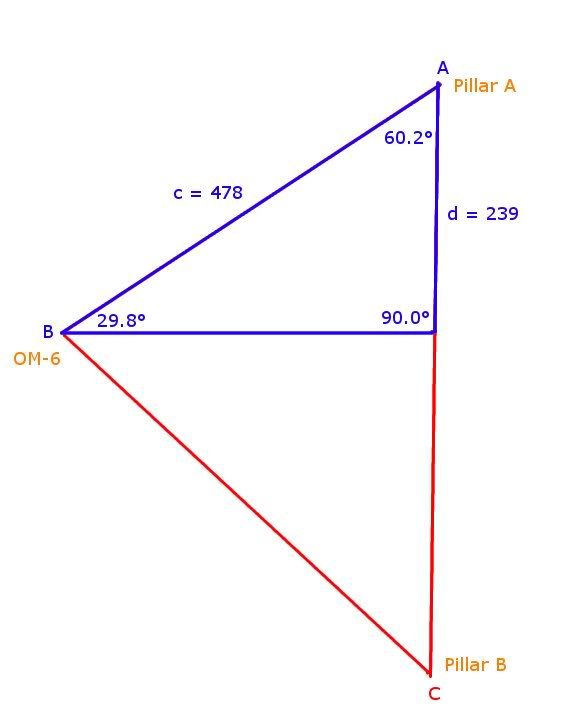 Solving that right triangle, we find that the vertical distance from Pillar A to OM-6 (segment d above) is 239 inches - right at 20 feet.
Since the townhomes are parallel to the sidewalk running between the townhomes, we can also say that OM-6 is roughly
20 feet down the sidewalk
- not including the distance from the top of the T to the point parallel to the north side of the townhomes.