Renisha McBride Accident Timeline
The Huffington Post By Kate Abbey-Lambertz
Posted: 11/12/2013 4:12 pm EST
[...]
12:57 a.m
. Detroit police receive an initial phone call that there was an auto accident with no injuries and the driver fled the scene. Because of those factors, the accident was determined to be a low priority call. According to the Detroit Free Press, a woman was speeding, hit a parked car, and then left on foot.
1:23 a.m.
Another person calls 911 about the accident. The individual said the driver of the vehicle seemed to be intoxicated, though the dispatcher realized that an injury may have caused the apparent intoxication. The dispatcher ordered EMS units, but no units were available at that time.
1:37 a.m
. A unit became available and was dispatched. It arrived three minutes later, and no one was at the scene.
1:52 a.m
. An ambulance arrived.
2:50 a.m.
Officers left the scene, after spending over an hour clearing the accident scene and investigating. No one returned to the scene within that time.
4:46 a.m.
A Dearborn Heights dispatcher said she had just received a call from a homeowner who said he had shot someone on his porch, according to the Detroit News. Less than five minutes later, units were on the scene at the 16800 block of West Outer Drive, several blocks from the Detroit accident.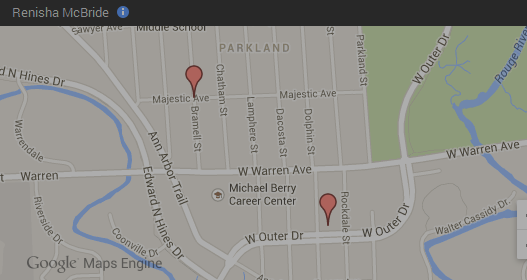 ...more at link
http://www.huffingtonpost.com/2013/11/1 ... 62019.html