Exclusive: Teresa Sievers' ex-husband speaks out, reveals new details


By Jaclyn Bevis | NBC | Updated: October 30, 2015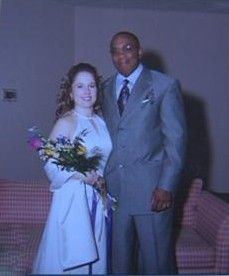 The man who spent time with Dr. Teresa Sievers before she was a doctor and long before she took the Sievers name sat down with NBC2.
Kenny Cousins, Teresa's former husband, spoke about their life together, how he learned of her murder and how he's coping with her death.
"I didn't sleep for probably four nights. I really didn't know what to think or say," Cousins said.
[...]
"She was extremely hard working and focused. Very spiritual," Cousins said about Teresa from his St. Petersburg home. He lives within a few miles of the home the couple once shared in the St. Petersburg area.
Kenny Cousins first met Teresa online.
"She loved Reggae, funk, soul, R&B," Cousins said.
The writing led to phone calls, and then a date.
"Extremely attractive. She had on shorts and high heels, and said 'Ken, is that you?" Cousins recalled.
They married in 2000.
"The things that I remember most about her: her love of animals, her love of the outdoors, our first date at the beach with her dog," Cousins said.
Cousins carries fond memories of Teresa, even now.
"She's someone that motivated me. She's always upbeat [and] encouraging," Cousins said.
While the two divorced three years later, they remained friends.
"If there was a month that went by where we hadn't spoken, she would text more or call me," Cousins said.
More at link: (4m video)
http://www.nbc-2.com/story/30387166/exclusive-teresa-sievers-ex-husband-speaks-out-reveals-new-details#.VjPVPNKrTs0