---
Colorado won't increase security for James Holmes after prison attack


Attacker's father says prison officials hid attack
By Kirk Mitchell | The Denver Post | October 26, 2015, 3:30PM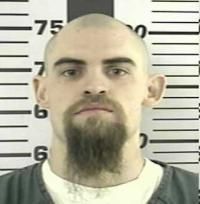 Mark "Slim" Daniels

State prison officials say they will not take additional security measures to protect James Holmes after his recent assault at the Colorado State Penitentiary.

Mark "Slim" Daniels, 27, assaulted Holmes on Oct. 8 as the two inmates crossed paths inside the state's highest security prison. Holmes was not injured.

The Colorado Department of Corrections is not reviewing its security procedures following the attack, believing that current security measures are adequate, prison spokeswoman Adrienne Jacobson said Monday.

[...]
Daniels' father, Tim Daniels of Gettysburg, Pa., said he believes the CDOC tried to prevent his son from telling anyone about the assault and he believes that violated his son's rights.



Tim Daniels said his son wrote the letter to the newspaper — forged with the name of another CSP inmate — to let people know he had assaulted Holmes.

"He wanted to get this out," Tim Daniels said.

He said every time his son called him and started telling him about his assault of Holmes, prison staff would disconnect the phone call.

More at link: http://www.denverpost.com/theater-shooting-trial/ci_29026328/colorado-wont-increase-security-james-holmes-after-prison