Man In Police Van With Gray May Testify Thursday
Thursday, December 10, 2015
Robert Lang, WBAL NewsRadio 1090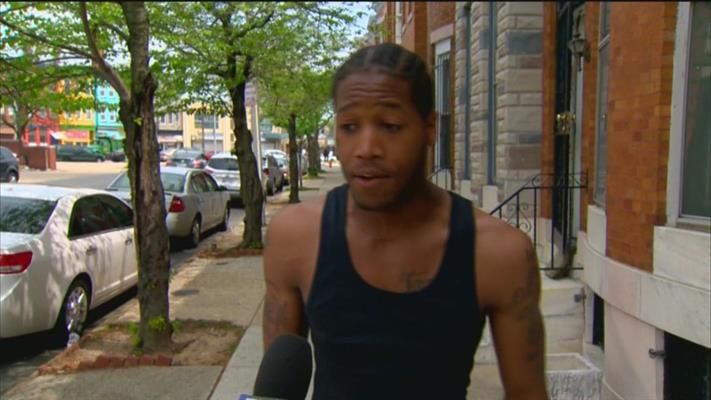 The defense in the trial of Officer William Porter began Thursday with another medical expert witness as attorneys try to poke holes in the autopsy report of Freddie Gray.
Dr. Matthew Ammerman, a Washington neurosurgeon, showed the jury enlarged pictures of an MRI taken while Gray was in Shock Trauma. He said Gray suffered a "catastrophic and complete" spinal cord injury and said he concluded Gray suffered paralysis and death "in milliseconds." He said it was also impossible for Gray to have suffered that injury before the van's fourth stop, when Porter helped Gray up.
"Even the best medical treatment," Ammerman said, could not have saved Gray's life. Furthermore, he said, it was impossible for Gray to have suffered a seizure--a suggested cause for the banging Donta Allen claimed to have heard in a recanted statement--as a seizure would have required bleeding on the brain, which was not present.
In cross examination, however, Ammerman conceded that in general, medical treatment helps and could have perhaps helped Gray.
After Ammerman came testimony from Charlottesville, VA, police chief Timothy Longo. Longo oversaw the investigation into the death of Cockeysville native Yeardley Love, who was killed by her ex-boyfriend while attending the University of Virginia. Longo said that Porter not buckling Gray in was a reasonable move given the location of Porter's firearm (mentioned in Porter's Wednesday testimony), even if it was a violation of policy.
[......]
This is the day Allen is scheduled to be brought back to Baltimore from York County Pennsylvania, where he is awaiting trial in a theft and forgery case. Allen was loaded into the same police van as Freddie Gray in the 1600 block of West North Avenue, when he was arrested for possession of marijuana.
This was the fifth of six stops the van made. Allen and were separated by a partition in the van, and Allen told police he thought he heard Freddie Gray try to injure himself. Allen later recanted.
It is not known when Allen will testify. The defense says Gray's injuries occurred after this stop, and before the van reached the Western District police station.
The prosecution says it occurred earlier.
....more at link
http://www.wbal.com/article/129266/2/de ... rter-trial