Two officers in Freddie Gray case sue Marilyn Mosby for defamation
Justin Fenton and Kevin Rector, The Baltimore Sun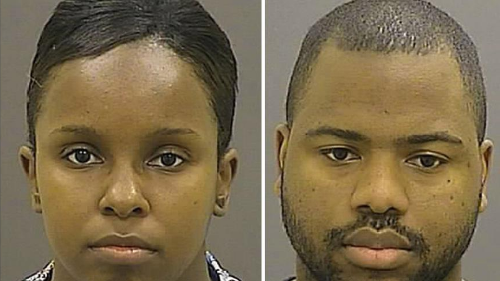 Two officers charged in the death of Freddie Gray are suing Baltimore State's Attorney Marilyn Mosby for defamation and invasion of privacy.
Sgt. Alicia White and Officer William Porter, who are facing charges of involuntary manslaughter in the 25-year-old's death last April, filed the lawsuit against Mosby, Baltimore sheriff's office Maj. Sam Cogen and the state of Maryland on May 2, according to Baltimore Circuit Court records made public Wednesday.
The officers claim that Mosby and Cogen knew the statement of charges filed against the officers and other statements made by Mosby at a May 1, 2015, news conference announcing the charges "were false."
"These among other statements were made not for the purpose of prosecuting crimes that had allegedly been committed by White and Porter, but rather for purposes of quelling the riots in Baltimore," the suit alleges.
The officers had asked that the lawsuit be sealed to "avoid any suggestion" that they were "not complying with the spirit of" a gag order issued in their criminal cases by Circuit Judge Barry G. Williams, and to "avoid any additional pretrial publicity in connection with their upcoming criminal trials." They said they had to file the lawsuit at this time because of statute of limitations concerns.
Judge Althea Handy on Wednesday denied the motion to seal the case, saying the officers had "failed to provide a special and compelling reason to preclude or limit inspection of the case record sufficient to overcome the presumption of openness" under Maryland law.
The lawsuit lists the officers' attorney as Michael E. Glass, who could not be reached for comment.
...more at link
http://www.baltimoresun.com/news/maryla ... story.html